Here at The Online Wine Tasting Club, we are acutely aware of the impact wine, especially wine transportation, has on the planet.
Glass bottles, whilst recyclable have a huge carbon footprint – in fact, just making a 100ml glass bottle produces over 1000x more carbon than one of our unique ecoSIP samples! There are even more savings in transport, given how small and light our tasting kits are.
When we started this business, we decided that we did not want to add to the problem. We have worked towards making the wine industry better with our amazing wine sampling solutions and have now gone a step further and teamed up with Ecologi to plant trees to in a bid to be more Climate Positive.
So far we are proud to have help plant...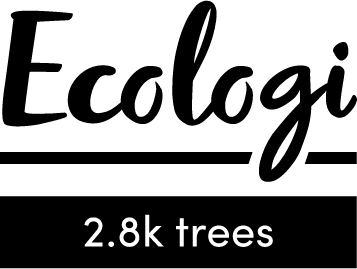 To find out more, visit Ecologi.com